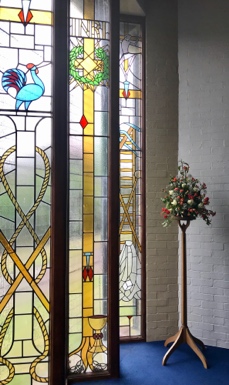 We are a small friendly Church on the Heartsease Estate, Norwich.
We are currently between vicars many of our services are being led by the vicar of our Mission Partner St Matthew, Thorpe Hamlet, Rev'd Patrick Jordan
Our Sunday worship is a seasonal service of Holy Communion each Sunday at 11am. We also broadcast this service via Zoom. Please also see our Worship page.
We seek to work wherever we can alongside others for the good of the whole community. Please see the Community page for more information on some of the ways we contribute.
Each week we produce a Newsletter which covers Church and community news. It also includes the weekly lectionary readings and prayers. If you are interested in baptism(christening), or a wedding, or have to arrange a funeral please see the Baptisms, Wedding and Funerals page.
Please also visit our Contact Us page to find full contact details.